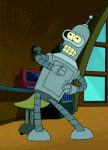 BY
bender
- Sat Feb 09, 2019 9:27 am
- Sat Feb 09, 2019 9:27 am
#817631
Been a big week. My Jag, Larrivee and Fender Reverb unit left the roost, and these two lovelies arrived:
I tried this one around at Oleg's place a few weeks ago and we formed a rather solid attachment. It's a 1954 Martin 00-17 that's had a bit of a hard life, but it's as light as a feather and absolutely sings.
Quite a few battle scars
Lovely old wood.
This one made its way north while my jag went South. They must have passed each other in Wellington or Picton, because they arrived at their destinations at about the same time.
Gibson Custom Shop Jeff Beck Oxblood R4
(BG - you'll be pleased to see that there are no coloured ball-ends here)
I haven't owned a Les Paul, other than a Double Cutaway Special, so I don't have much of a point of comparison, but this one is an absolute beast. The neck is absolutely huge, the finish is thin, and it resonates like crazy. It's been so long since I've had humbuckers in the house that I'm still getting accustomed to the extra grunt, but they sound superb. I had been hoping for one with p-90s and a Bigsby or a 335, but this may just scratch that itch. If I can find a way of adding a Bigsby without adding any holes, I will. Otherwise it's pretty damn awesome as is.