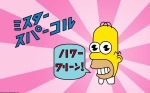 - Mon Jan 28, 2019 7:15 am
#816087
So a while back I started assembling parts for my dream tele.
62 double bound burst, alder body, rosewood board, quarter sawn maple neck with some light flame...
MJT did the body and with a light age to it. Musikraft neck, that then went to MJT for matched ageing. The neck is fabulous. 9.5' radius and a 57V type profile. Its got some good beefiness to it. The fretboard is 100 yr old brazilian rosewood reclaimed from the Coney island walkway. 42mm at the nut. clay dots.
The body is a very light and resonant. the burst is medium and checking linear rather than crazed, though the headstock bares light crazing.
I got hand wound custom pickups done by Q pickups (some croatian savant off reverb) done to 62 specs. I got some nice wiring components including some wanky paper in oil cap. I resisted fucking with the schematic in terms of treble bleeds etc.
The result I am very happy with. Im glad I didnt go any heavier with the relic and the checking and dings are bang on with the 'light' look.
The neck feels superb to me. The burst on the body and binding are exactly what I wanted. But I think the crowning glory on this guitar are the pickups. Have to reccommend Q pickups here. The bridge pup is snarly but not 'tinny' or 'overly bitey' and the neck pickup is just the sweetest sounding tele neck ive heard. Also very quiet without much buzz at all, even on individual settings.