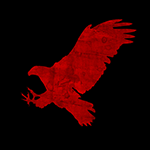 BY
Zaulkin
- Fri Dec 28, 2018 7:30 pm
- Fri Dec 28, 2018 7:30 pm
#812538
Hey guys,
Does anyone here know much about old Hofner hollowbody guitars?
I'm pretty sure this is a Hofner 457 or 456, but it would be interesting to know what year it might be - Seems as though Hofner made small tweaks to the design as they went. The 'Hofner' logo on the body is below the bridge instead of to the left of the neck joint which seems to be more common with the 457. The seller says the top is spruce which it probably is, but it does have a plain maple look to it. Hard to tell from a photo though.
Does anyone happen to have the treble side (or a set) of these old tuners in their parts box? It looks as though the bass side is original. I believe these tuners were on different brands of guitars at the time too. Interestingly while searching online, I noticed other Hofners which had one side of the tuning pegs replaced. Did they fail often? Probably cheaper to replace one side than both. Bummer that the pickguard has been drilled and there is no hard case, ah well.
Thanks in advance

inb4 "smelly old guitar" etc.