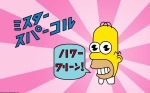 - Sun Dec 09, 2018 9:01 am
#810699
Took possession of this following some trademark expert refretage courtesy of Grant .
This is one groovy green offset
Totally original , with original case (except for frets)
Highlight is definitely the AMAZING neck profile . It's a beautiful fat C with very little taper. Grant has done a spectacular job on the frets.
I love the trem. Reminds me of the Coronado . Very stable, very subtle .
Jobs to do: consider mastery bridge and possibly drop the original harness and pickups out intact and replace with some more sensible switching and some hot vintage 'q' A5 mustang pickups. The originals are cool but probably on the thin side for my set up. But will try through the VIBROKRAKEN before deciding . Either way originality will be preserved.