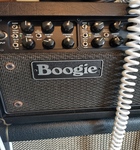 - Wed Oct 03, 2018 11:59 am
#803521
Spykerwolf wrote:

Molly wrote:He obviously didn't test it prior to handing it back to you.



Nah I tested it when I picked it up, but I didn't abuse the whammy bar as the locking nuts weren't locked yet.
He said because he put new strings on I needed to stretch them first, and then lock the nut.
Which is correct. Are they fully broken in?
All rock and roll bands are on the verge of breaking up at all times.