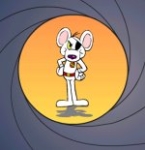 - Thu Sep 13, 2018 7:55 am
#800811
I see it as a respect thing, or lack of in his case. I'm as guilty as anyone, if not more so, of posting inane shite on here, but I self-regulate out of respect to the other members on here - yes I could be worse

- because it's not my forum and it's not here for me to use as an outlet for every single thought or question I ever have. I don't need to ask you guys if you think I'm too fat to be a ninja.
I remember Daza from last time, it got to the point where every second thread on here was one of his pointless questions, all of which were asking pretty much the same thing, which he ignored all the replies to, then he just started a new thread to pretty much ask the same question again. A lot like what just happened again.
In my defence, I was left unsupervised...