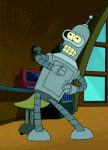 BY
bender
- Sun Jun 10, 2018 5:35 pm
- Sun Jun 10, 2018 5:35 pm
#788534
Spotted this on Trademe and thought, now that's a strat I could like! I know the seller so managed to do a deal outside of trademe too.
It's a Fender Classic 60s Strat in Shoreline
GOLD
, with Mojo Pickups
GOLD
foils mounted in a
GOLD
pick guard, with
GOLD
pick guard screws.
Nice bit of beatupness
The pickups sound monstrously good.
It came with the original pickups and hardware too, so if I don't get on with the trem, I plan to keep the Goldfoils and sell it in its original configuration. So far, I really like it though.