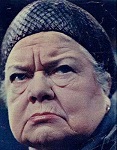 BY
werdna
- Sun Jun 10, 2018 10:25 am
- Sun Jun 10, 2018 10:25 am
#788469
My niece was in the Smokefree Rockquest so I checked out what the guitarists are playing.

Most of the schools were from high decile areas where parents have enough money to pay for good equipment. Maybe not a new LP, but a solid 2k guitar. So I was curious to see what younger guitar players find tasteful and see if it is the same stuff that most of us like.

The most common guitar was the strat. There were seven. All had white pickguards. The most common iteration was S/S/S, in modern not vintage colours. Only one player had H/S/S, in a two tone sunburst.

There was one metal band, and they were rocking a Jackson soloist and a red Ibanez that was shaped like a spider.

There were only two Les Pauls. One was a darkburst Epiphone, the other a matt black LTD.

Cool other guitars were led by a Mosrite, played by a garage trio who were really good and had a good singer.

There was some kind of new Ibanez with double cutaway and a beautiful book matched top, shaped like those heavy 70s Yamahas that get a lot of support here.

The rest had acoustics with piezo pickups.

There were no telecasters, SGs, Firebirds, Flying Vs, semi hollow bodies of any kind, Mustangs, Jaguars, Japanese super strats, Fanos, Deusenbergs, PRSs. I'd guess there was not a single second hand guitar there.

The kids buy new. They favour strats and sometimes random exotic modern Jap stuff. They shun Gibsons, teles, PRSs and all the other stuff that most people here like. (OK, ok, a few of you like the same stuff as the kids, so hang onto your panties.) None of the guitars they played had a heritage vibe except the Mosrite.