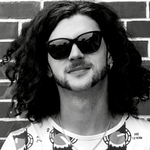 - Sun Jun 10, 2018 12:41 pm
#788500
You could spot the private school kids a mile off with their flash shit. I was lucky to have the tele, but I wasn't so lucky to hit the overdrive switch on the floor and have the whole amp die.
Slowy wrote:If I really want to receive a dose of contempt, I can get it much cheaper by trying to be funny to my ex wife.
codedog wrote:Which attenuator did you get? Will it work with the domestic grief?
Terexgeek wrote:[...] it fucks off in a pleasing manner.