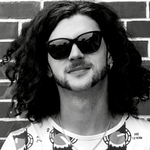 - Tue Jun 05, 2018 9:02 pm
#787871
Just broke a double ball ender trying to intonate and stretch, argh.
5 sets on their way but there is an adapter ... hmm.
Cbf tonight.
Slowy wrote:If I really want to receive a dose of contempt, I can get it much cheaper by trying to be funny to my ex wife.
codedog wrote:Which attenuator did you get? Will it work with the domestic grief?
Terexgeek wrote:[...] it fucks off in a pleasing manner.