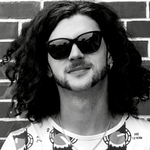 - Fri Jun 01, 2018 9:50 pm
#787421
Still some teething issues - will get the video up over the weekend and take some actual pictures if there's enough light when I get home.
For now, here is one of the teething issues:
Edit: my usual half eccentric video is alive
Last edited by
Single coil
on Fri Aug 10, 2018 10:13 am, edited 6 times in total.
werdna wrote:Well at least I can still make toast in the bath without anyone telling me it's unsafe.