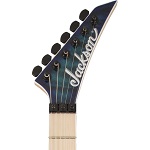 - Mon May 28, 2018 4:10 pm
#786858
I just scored this cool Ibanez Prestige RG3550MZ, in a very retro 80's neon yellow colour. Plays awesomely and looks killer! I've wanted a maple fretboard guitar for a while, this thing rocks.

Ibanez users/fans, show me your guitars! This is my first Ibanez and I'm loving it so far.
Really digging the Dimarzio pups, never tried those before either!