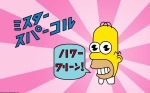 - Mon Jan 08, 2018 11:18 am
#769971
Well, this officially wins as my stinkiest guitar. All original 1978 P bass. Smells like its lived its life in a tobacconists whilst being deliberately misted with beer and sweat. It seems to be all original apart from the strap buttons.
Scores quite well in other areas though. Not overly heavy (though havent weighed it but id put it around 9-10lb)
The poly is thankfully quite thin on the body and shows some decent wear.
Plenty of fret left and they appear original. The truss works great and the rose wood board is in good shape, as well as being lovely and dark.
I think the burst is pretty sexy.
Havent had a chance to plug her in yet. Ive ordered some la bella flats that should arrive soon.
Fun times
[img][https://i.imgur.com/e0JfdFg.jpg[/img]