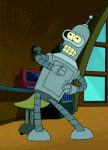 BY
bender
- Sun Oct 01, 2017 7:34 am
- Sun Oct 01, 2017 7:34 am
#759212
Finally picked this thing up last weekend from Strummers in Australia. It's a late 60s Mosrite made by Firstman in Japan. There's a bit of confusion/speculation about how legit these are, but the consensus seems to be that Semie Moseley (Mr Mosrite) went to Japan to check out the copies and sanctioned the Firstman ones as legit. What a beast! Pickups are really hot single coils- beefy, growly and sparkly, kind of like a hot Jazzmaster, but with a bit less upper midrange. Perfect for surf! Neck is huge, but quite narrow, frets are tiny (but not as tiny as the "speed frets" of the original USA Mosrites). The trem was pretty bung when I got it, but I dismantled it on Friday and de-burred and lubricated every moving part, and now it's pretty great. I think it might actually be better than a Bigsby. Bridge needs replacing as it's pretty bung, but does the job for now.
I don't think the pickups are stock, but I have no idea where they've come from. At some point I'll open them up to see if I can get to the bottom of it.
The only issues I have with it are that I'd like to replace the tuners, but the headstock is so thick that the ones I have won't work, and that the 6th fret is a tad high (or the 5th is a tad low) on the low E string so I get a bit of buzz when fretting at the 5th (but only on the low E). As I said, the bridge is a bit bung, but I have an awesome replacement sorted, so that should be sweet.