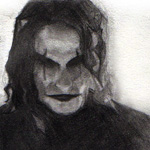 - Thu Jul 20, 2017 11:17 am
#748725
New Chapman ML3 Modern Day! (Care of Oldie!)
Got this on Monday, but waited until I'd cranked it out at practice last night to give my thoughts, but holy jeezballs... the quality on this thing is superb. Super dense (read: HEFTY) mahog. body, quick neck with decent chunk, quality electronics and hardware and very potent, yet malleable pickups. The cleans on coil-tapped mode are phenomenal and it has chunky crunch for days.
Will get pics up, but one of these.
https://www.andertons.co.uk/p/ML3-MOD-S ... atin-black
Could be the best guitar i've had in this price range and the build quality is quite, quite impressive.
http://www.facebook.com/#!/pages/The-Al ... 895?ref=ts
FYI, I'm NOT Scarecrow101 on Trade Me.... just The_Scarecrow