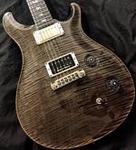 - Sat Nov 26, 2016 2:12 am
#717549
The Les Paul.
This iconic guitar has always been identified with legends. In its millions of production, reincarnation and duplication, it has been recreated, renamed and copied.
Let's pay tribute and share our Lesters on this thread, post what you got, any brand that bears this iconic shape belongs here.
2011 R9
Last edited by
faceless
on Sat Nov 26, 2016 2:25 am, edited 2 times in total.