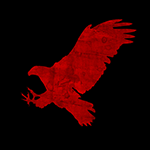 BY
Zaulkin
- Wed Aug 26, 2009 6:30 pm
- Wed Aug 26, 2009 6:30 pm
#284009
My first guitar was a red SX strat. Apart from the colour I found it to be pretty much rubbish. Wouldn't stay in tune for longer than 30 seconds and felt quite awkward, I think there was something wrong with the neck. Pickups were terrible and eventually stopped working after about 2 months since the purchase.

I think It's more of a lottery to be honest. If I could get my hands on a good SX tele neck and body for cheap I wouldn't mind stripping the paint/frets/everything off and going from there but I don't think the rest of it would be worth using.

Don't SX use DR.parts parts anyway?