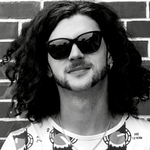 - Tue May 15, 2018 11:33 am
#785174
I did have a yarn to the bloke. It ended up being $70 delay vs. $250 custom build.
I'll get there one day.
Slowy wrote:If I really want to receive a dose of contempt, I can get it much cheaper by trying to be funny to my ex wife.
codedog wrote:Which attenuator did you get? Will it work with the domestic grief?
Terexgeek wrote:[...] it fucks off in a pleasing manner.