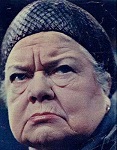 BY
werdna
- Wed Oct 04, 2017 12:01 pm
- Wed Oct 04, 2017 12:01 pm
#759602
moliere wrote:Awesome, I've been keeping an eye on these. My band mate and I are both into MTS. He's got an RM4 and RT2/50 along with an RM100, and I'm running an RM100 with Clean, SL+, Recto, Blackface, Salvation JJ Dirt, JF Mark X, Salvation Legend, Salvation Dreadplate mods available. I think he's mainly using the 6505, Blackface and Ultra?

Keen to hear your thoughts after some time with it. I might go to the Synergy at some point.
Excellent to hear from you. I have the RM4 and RT2/50 with six modules, my favourite being a plexi module given the Jose mod by Ryan.
Is your mate with the RM4 on the forum? I have a question to ask him about the rig.
p.s. I bought Oleg's rig. Does weigh a ton but sounds good.