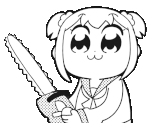 - Wed Oct 04, 2017 10:08 am
#759573
Been interested in the MTS format since a while. However there are too many horror stories about the Randall gear and Egnater ones were basically impossible to find. The new Synergy line are made in the same US factory that makes Friedman/Diezel (NA models)/Morgan/Tone King amps, and there are official modules licensed from/designed by some of their affiliates (Friedman BE/DS, Diezel VH4, Morgan AC, Metro Plex etc).

I got the single module preamp and a Diezel module, here's a quick clip:

Power amp: Marshall 2203KK (through the fx return)
Cab: Soldano 4x12"
Speaker: Eminence Texas Heat
Recorded with Tascam DR-05
Reamped from Ola Englund DI tracks, taken from the deluxe version of Feared - Furor Incarnatus.

These are backward compatible with old Randall/Egnater gear so I might look into some Salvation Mods or Jaded Faith modules. If you have any for sale hit me up.
VHT/Fryette GP3, GPDI & 2902 | Peters FSM/Chimera
Verellen Meatsmoke | Synergy SYN1 | Lee Jackson GP-1000

Soldano SLO100 | Marshall 2203KK
Krank Rev 50 | Mesa Mark 2A

Orange PPC412 | Marshall MF400A | Krank SST412
Soldano 412 | Engl Pro 412 | Mesa Thiele 112