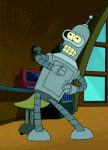 BY
bender
- Sat Aug 27, 2016 12:19 pm
- Sat Aug 27, 2016 12:19 pm
#704692
jimi wrote:

bender wrote:Made a few tweaks to Corvette #1 this week:






Reckon you've got that thing looking sweet now and to be honest I thought it looked like firewood when you got it. Shame about having a neck like your Tele though!
Firewood is a very apt description of its initial state. I knew it had the potential to be awesome though.