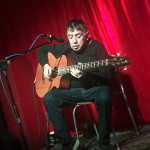 BY
Vince
- Thu Jul 12, 2018 3:51 pm
- Thu Jul 12, 2018 3:51 pm
#793172
Single coil wrote:Fuck that does my head in.
I admin a buy/sell page. Delete posts with no price on sight lol.
I can sort of see what happened, there were several pedals with different prices so he left the price blank.
Reminded me of a mate of my old man's... he was on diplomatic service in Paris when he was young and one day told us this great story of how well he was doing with this really well dressed woman he'd met in a bar, until they got back to her place and she asked for a small cash donation.