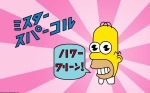 - Sat Jan 13, 2018 10:55 am
#770539
I'm someone who played bass for years (including upright and electric fretless) before becoming a guitarist.
I really dont think you need a 'resource' as such so much as interest and time. I had a handful of bass players that I loved emulating. It sounds cliche but they were McCartney, Sting, and Flea. I pretty much to sat down to and listened to those guys over and over again, learning all their lines by ear and playing along. Occasionally I would have to refer to sheet music or tab but only AFTER i had spent a good long time trying to figure out what was going on.
The thing that helped me understand how bass lines 'worked' was by teaching myself keys. From the piano basic and jazz chord theory became much more numerically understandable than from a guitar fretboard.
'Learning' an instrument (or bassline) and really 'understanding' it are two different things. Dont worry about 'playing a bass like a guitarist as the more instruments you have experience with the more your brain will follow whats going on musically.
Style wise....finger style. relaxed wrists and flat fast fingers on the fret board. Bass style is a lot more about what you dont play and how you mute and transition than the actual notes.
Have fun and good luck