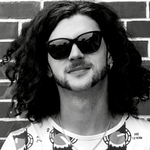 - Wed Sep 06, 2017 7:14 pm
#755913
Unsure if Soundcloud stuff still works or not.
Decided one of the songs off the old flying nun compilation would be good to start with, so here we are.
https://soundcloud.com/greyharper/waves-superette-cover
The stuff in pocket caravan is just all voice memos off my phone and quite poor quality.
Slowy wrote:If I really want to receive a dose of contempt, I can get it much cheaper by trying to be funny to my ex wife.
codedog wrote:Which attenuator did you get? Will it work with the domestic grief?
Terexgeek wrote:[...] it fucks off in a pleasing manner.