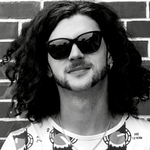 - Tue Sep 12, 2017 7:03 pm
#756746
Well the 4*12 wasn't mine (but the ac30 or twin next to it probably was), and ... ok I can't explain the folk music.
Slowy wrote:If I really want to receive a dose of contempt, I can get it much cheaper by trying to be funny to my ex wife.
codedog wrote:Which attenuator did you get? Will it work with the domestic grief?
Terexgeek wrote:[...] it fucks off in a pleasing manner.