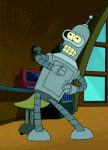 BY
bender
- Sun Jun 10, 2018 8:48 am
- Sun Jun 10, 2018 8:48 am
#788443
I recently picked up a pretty cool MIM strat but can't quite get the trem sorted the way I'd like it. There are two main issues that need addressing and I'm wondering if I'd be better off replacing the whole unit.

1) the trem arm doesn't fit all that well. I bought a replacement arm from the Rockshop and was assured that it's the correct one (we test fitted it in the shop) but there's a tiny bit of a wobble/play which I really hate.

2) the saddle height screws are really short - I have them almost wound right through the saddle in order to get the strings to a height I like

One option would to replace the trem block with a GFS one and get the correct fitting arm as well, and then find some replacement height screws, but I wonder if replacing the whole unit might be a better option. There's a huge difference between MIM and USA jazzmaster trems, so I figure there's probably a similar difference in strat land. Fender ones are fricken expensive so I was wondering if anyone had any experience with the Gotoh or Wilkinson ones that GuitarParts sell? Are they likely to be an improvement on the stock one?