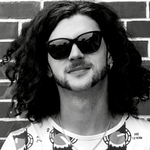 - Sun Nov 05, 2017 8:02 pm
#763238
Here's the brunt of today's efforts: My new project ... But it has a lovely feel to it, so, hmm...

3 guesses.
(These are pre- cleanup)
Yeah, ok. Heaps too easy.
2001 korean studio model, with a massively pissed up tuner.
Of course the whackass one looks like it's a replacement (???)
People are weird.
I think this is a graphite nut. Sure doesn't feel like plastic.
Not a hell of a lot of fret wear.
It has some dings - I expect this was someone's only guitar for a while.
... And a whole bunch of guff on the neck reverse.
Has quite a thin body. Not sure if this is normal for studios. The jack panel is also quite slim, and isn't the usual square.
It uhh... It has a switch.
Oddly enough, the switch is a pluggy inny job rather than the usual ... Ya know, wired in one.
Right, let's start operating. Doctor, hand me that scalpel.
Good whack of dust on there, as well as god knows what on the pickups.
... And all over the bridge.
One would expect that by now, I am an expert knob puller. But alas, these ones were tricky. Pots are surrounded by areolas of gunk.
Typical muck outline on the not quite bell. Tidy underneath though.
Now, this is where I got real clever: Labelling the pots
before
they come out.

No long neck tenon. Bg will not be impressed, and it will sound like old spaghetti.
Maybe due to the slim thing, it has the usual eroded river style rout. Hang on, these things don't have a separate cap, do they?
Special edition HOTCHG pickups ...

Treble nipple thing was a bit of a task to get off thanks to the prophelactic lookin' sticky tape.
Ah. Right. Ok. I see how it is.
Switch is super easy to pop out with the wee pluggy thing.
Now I'll 50s-fy it
before
I put it all back together.
As it sits, I'm not entirely sure it'll work, because of how the switch is wired. Hmm. Ahh well.
Ok, sweet. Now we've got that out the way, let's refinish it in an attractive sky blue, like some dude everyone loves. What's his name? Dechne?
... Just kidding. Put the knife down.
Tried a different method of masking this time. Straight up and down, and slice the frets out (as it were), rather than across and look like I do heaps of drugs from biting the tape off.
After a polish, the wear became a little more evident. It isn't bad, it's just sorta ... There.
FFFFFFFFFFFFFFFFFFFFUCK
.
Hmm, wonder if this'll polish off like it did on the goldtop.
(it didn't)
Now, here are some saddles, and a spring.
Why are they here?
Because I put the whole unit on the buffing wheel thing.
It ate the spring and chucked it somewhere - I have no idea where

Fortunately, I have the bridge and stop end from the goldtop kickin' about, so I have a spare of both. Never seen anyone break a stopbar though.
Now, moving along to the pissed up tuner.
I often wondered if you could pop these things open and tighten them up. I wasn't averse to buying a new set if I buggered one of them.
Turns out you can, and straightening it out wasn't that hard.
Close enough.
All the bits waiting to go back on after being polished up.
I don't like the chrome hardware very much. Nickel is loads nicer. But ya know, work with what ya got etc.
Box o' guitar porn:
Let's oil the neck up
before
I buff up the body, rather than have lemon oil running all over a newly waxed surface and arsing it all up.
Needed to give it a pretty good scrub to lift all the shit out, but I got there. Aaaaaand wax on.
Employing my new found hanging technique, which I really quite like.
Neither the cut nor the wax can hide my shame.
... Or someones love bites from an overzealous pick.
I had to use the entire bridge assembly from the goldtop - Can you see why?
Yip. Spring hole things are in different places. How bout that.
Bonus round: Ingenious idea to get switch pluggy thing back through.

As she sits in the shed:
FOR SHAME
I forgot about the small town thing where nothing's open on a sunday, so once again, she should be all set up and playing by tomorrow evening.
... I guess then I'll decide if she's a keeper or not.
Last edited by
Single coil
on Mon Nov 06, 2017 6:52 am, edited 1 time in total.
werdna wrote:Well at least I can still make toast in the bath without anyone telling me it's unsafe.