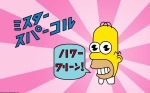 - Wed Jul 11, 2018 9:15 pm
#793047
Come on down for a punishing night of retro reverb drenched surf noir.
... Imagine the sound of the robot off lost in space vitamized in Dick Dales nutrabullet in a large vacant chromium cathedral!!!
We have Jaguars, Jazzmasters, Blonde 60s fender showman combos, growly old Gretsches, an amp that resembles R2D2, a thumpy pumpy stinky old P bass, exactly 1 cubic metre of callosal drummer, the talented Prince Harry on sax, a t shirt give away, beersies, a cossack dance off, phantom frank the skeleton, and MUCH, MUCH MORE!!!!