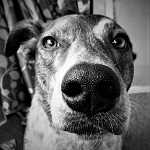 - Mon Feb 04, 2019 3:45 pm
#817128
I only found out about this gig at the last minute, but I'm bloody glad I did! Any of you on here go to the gig, or the Welly/Auckland ones?
I had seen The Ocean years ago, and have a couple of their records which are great. But I must admit, I hadn't really listened to them for a while; I certainly will again I reckon. Very impressive, awesome sound (credit to the band and the engineer), and the band themselves seemed really genuine, nice dudes.
So yes they were awesome, epic, huge, etc. etc. but the main act aside, the lineup as a whole was great. Each support band were both complementary and unique, and ok, perhaps they might not be to everyone's taste, but I think it demonstrated how strong the local music scene is - goes to show that I need to get out to more shows and get amongst it! I also found it inspiring, and whilst it is always fun to play with one's self (ahem), I now have the urge to get jamming, and I've realised how much I miss being in a band and playing LOUD!
Anyway, I just felt like sharing that for some reason! And if any of the guys in the bands are on here, hi, and keep up the good work

Cheers!